When schools reopened in April 2015 after the Ebola crisis earlier that year, we were facing a significant health and attendance issue with our students and community members due to food scarcity. Half of our 400 students who normally are diligent about attending school weren't coming out of hunger and weren't receiving enough nutrition.
We came across a solution to this issue that not only provides nutrition to our students and community but also reflects Shine On's commitment to creating a self-sufficient and entrepreneurial mindset on every level. Facing this attendance issue and aware of the very nutritious aspects of bone broth soup that is currently heavily touted in the US, we realized that by taking the local ingredients of moringa leaves (moringa is a superfood native to the region), tomatoes, onion, sweet potatoes, water (which is purified by our drink water system created by Waves4Water), peppers, and chicken, goat, and cow bones (donated by the local community butcher) that we could make our bone broth soup.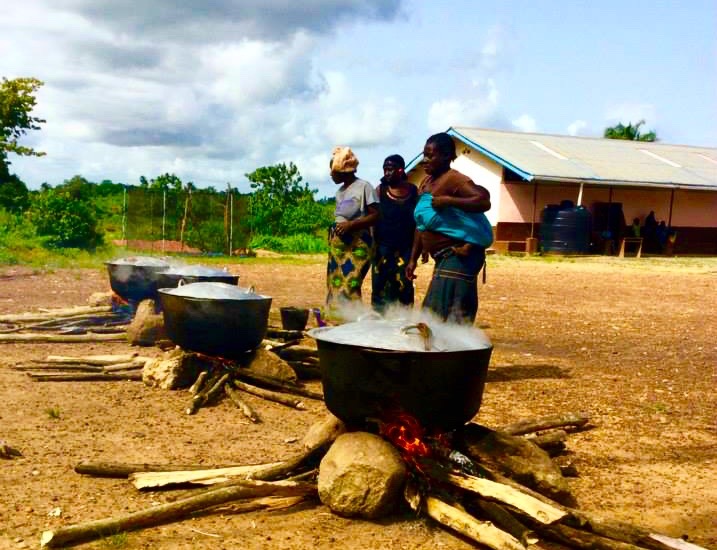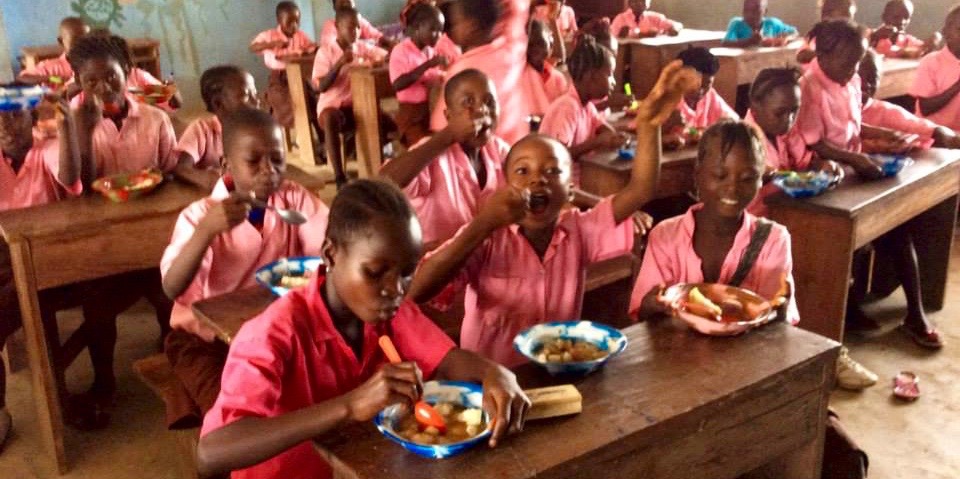 Thus, Shine On invested in pots, bowls, spoons, and purchased sweet potatoes and salt (all other ingredients were donated) and our super moringa bone broth soup was born.
Since then, we have fed 240 students and 700 community members including 13 faculty members with two just sessions of making our bone soup. This incredibly affordable bone broth soup is nutritious, made right outside the Muddy Lotus campus, and will be served daily for lunch to ensure health and attendance for our students and community.